kmscript is an industrial design, commercially available application for smart device with X86/ARM/MIPS/PowerPC cpus, kmscript is a multi-core algorithm design, which can effectively use the corresponding computing resources(including available graphics card computing resources) in supported operating system include *BSD, Apple iOS, Microsoft Windows, *Linux, HP-UX, Google Android etc..
kmscript is KiloMagic Script creator and executor, can make GPIO/RS-232/keyboard/pointer... device message to control the machine by AI result.
these scripts are a visual step-box editor for non-computer programmers. It is based on HTML and can be completed by ordinary users with a browser, the software itself can be integrated in a small hardware environment, such as an ARM box(down to ARM v5 with 256MHz, 64M memory) inside cars, excavators and even hair dryers.
for example:
kmscript can read image from camera, Check and Track specific Targets, if is Car and is my Color and Model, Check the License Plate, then output GPIO signal to Open/Close the Door/Move machine hand ...
kmscript can read data from laser sensor to Check whether the Container is Full, and if so, send a signal to Exchange for another container
kmscript can read audio from sound sensor to check have Sound and Where(up 6 channels with 3 directions: left/right/front/back/up/down) or reader as specific language Text
kmscript can read image from Windows/X11 screen, check and response for the Click or Enter the Text. user can do in Office or play for Game with more precise and faster response
kmscript can record many image/audio as an kmsi/kmsa file with reuse(base on bit, only save different content per frame), is Original Lossless Format can keep for Analyze later
kmscript can read from record file, kmsi or mp4 file, Analyze and Find out the specific Target, and then send the corresponding control signal
kmscript can call authorized External Functions, including *script(javascript/vbscript/lua/python..)or dynamic link library
and we will extend these controls to a variety of electronic devices, including providing industrial, commercial, and even ordinary user home equipment accessories to make it a controllable target. Ordinary TV, air conditioner, rice cooker becomes a smart component.
kmscript provides a set of optional lock and key authentication mechanisms for each script, which allows users to obtain scripts and hardware devices created by others in our open market.
this mechanism allows script creators to bind different locks to different components and generate a large number of keys with specified expiration time for these locks, and then release these components to generate an kmsz files, sell this kmsz and key to the end user. these key users can be used for new device authorization or to extend the expiration time of existing keys with the same lock.
(kmscript make KMS file, it's text base script keep in author, kms file can modify and release for update as KMSZ with there lock by kmscript, if lock are same user can continue use the key in new kmsz file. KMSZ is the compiled code including the resource files used, which can be used on the all supported environment runs faster, and replace all flags/strings as command number so cannot decompile and cannot be edited or modified again)

kmscript also has a cluster console, which can centrally manage a large number of devices. The slave can synchronize the contents of the master, and obtain the operating status of the slave when the master obtains an alarm when an exception occurs.
kmscript's part of AI algorithms are cloud computing, but can be OEM into specific completely offline components, as long as the script is a fixed logic initiated by the device manufacturer.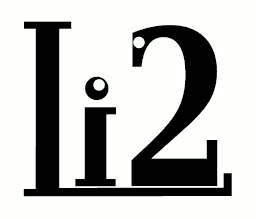 this is our registered trademark(in china and other, registration number: 26398158from 2017), please make sure you are running our software, it has user privacy protection, user can get infomation of all network host the script want to connect or signal interfaces want to sending and receiving, and the script cannot read and write files outside the directory.
but if you are running a modified version, you may have an unauthorized remote access that will cause you to suffer!